Gift Voucher
A treat for someone or for yourself..
A voucher for an unforgettable night in most unusual accommodation , for a whole week or for the amount of your choice!
How do i go about it?
You print or download the order form for the gift voucher
You fill in your details
You send it back to us:

by post, accompanied by a cheque for the correct amount
by mail, with a bank transfer making sure to specify your name on the transfer

We send you the Gift Voucher in your name or that of the person or persons you are giving it to.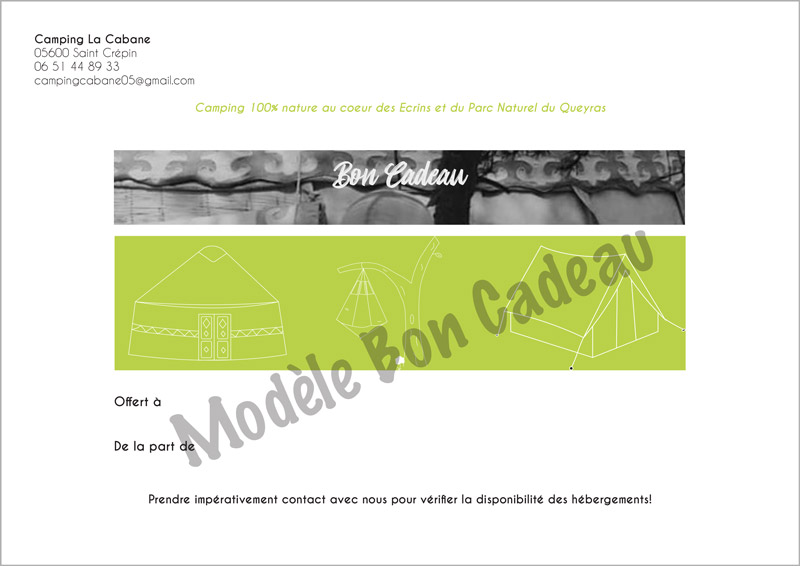 All that's left for you lucky people to do is contact us to reserve the accommodation you've chosen and then enjoy it!